Jump to Recipe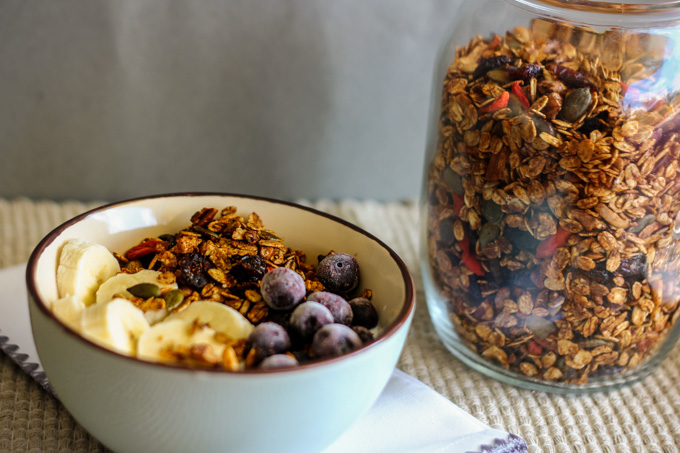 The alarm clock rings. I wake up to a total darkness. It takes me exactly a quarter of a second to snap out of the sleep I was in a moment ago. I get out of bed, take the clothes I set up for me the day before and change them quietly in the bathroom, all while washing my face and brushing my teeth. Then, I sit on the bathroom floor, put a sock on and then put my foot into the shoe and tie it up. The same with the other leg. Suddenly a slight sense of festivity, that can't be explained, sneaks in.
I walk quietly down the corridor to the kitchen. Everyone is still asleep, and I open the refrigerator door for light. I grab and eat a few nuts, one date, and drink water. Finally I take my phone packed in his carrier and my headphones, and leave the house. It's dark outside, and so quiet. There is no one on the streets. And suddenly, again, the same sense of festivity fills me up, but this time it's justified. The ceremony begins.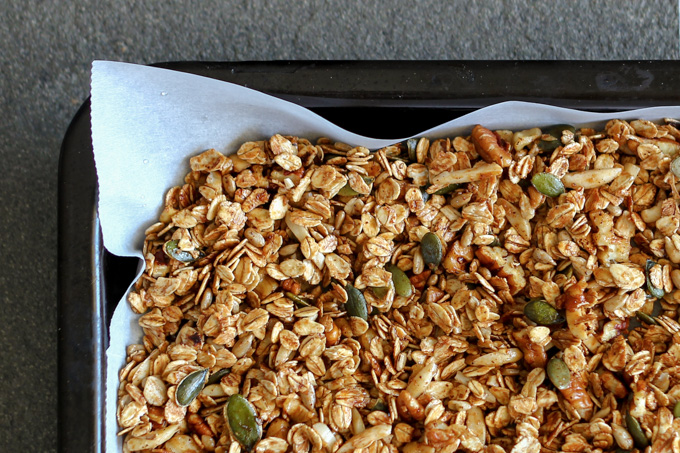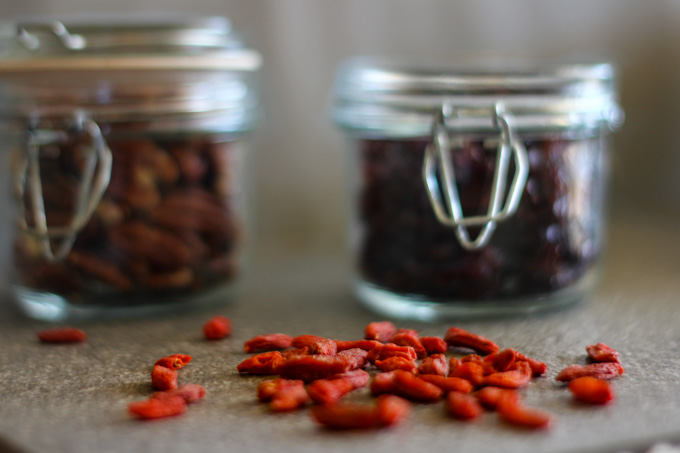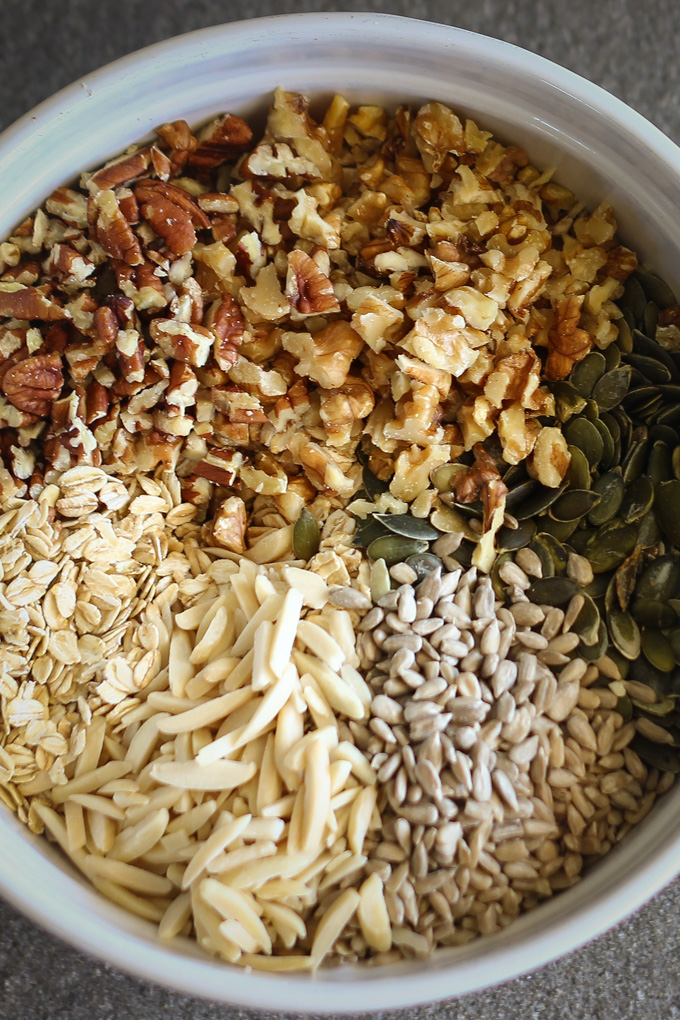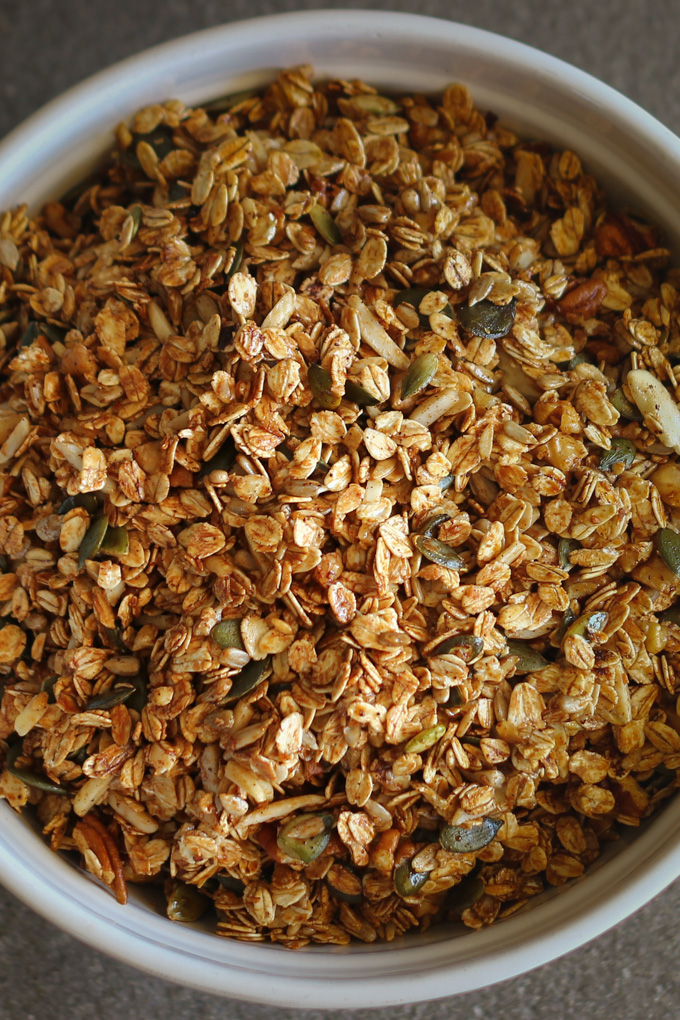 I put the headphones on and play the most important playlist on the phone, the most private. You can find songs of David Bowie along with Kendrick Lamar, along with the Red Hot Chili Peppers, along with Beyoncé, I don't know why. that's how I am. No matter what the first song is, I'm pleased. That's it, I'm in my own world. I put down the volume so that it won't be too loud, I'll turn it up later, wrap the phone around my hand and start walking. In the dark. Alone. With music blowing in my ears. A few minutes later I turn on my running watch and start running. I know the road, I know exactly how many meters pass between each point, I know the rhythm of my breaths and the sensation of my legs along the way. And the silence. Oh, that quiet that won't come back all day long. My silence, my breathing, my feet that land on the road time after time. A silence that is all about listening to myself, even if the music is at high volume.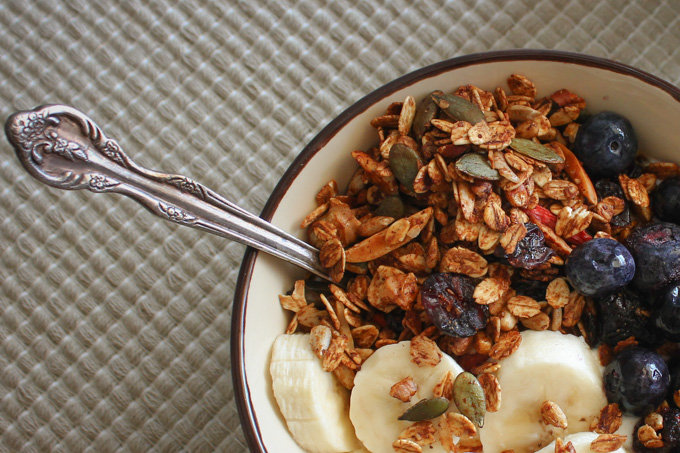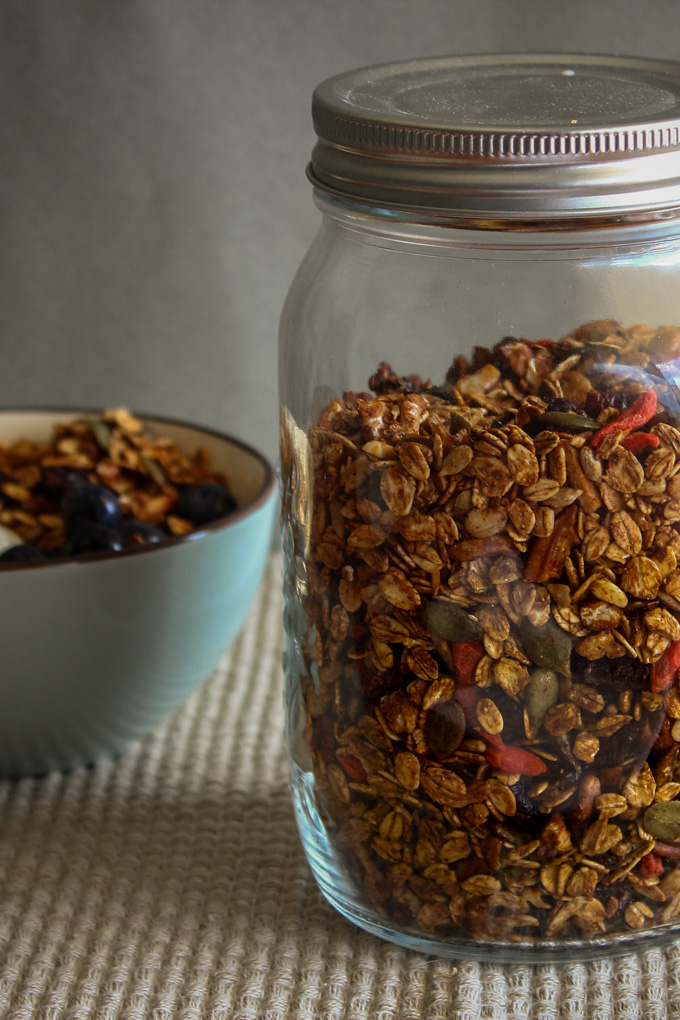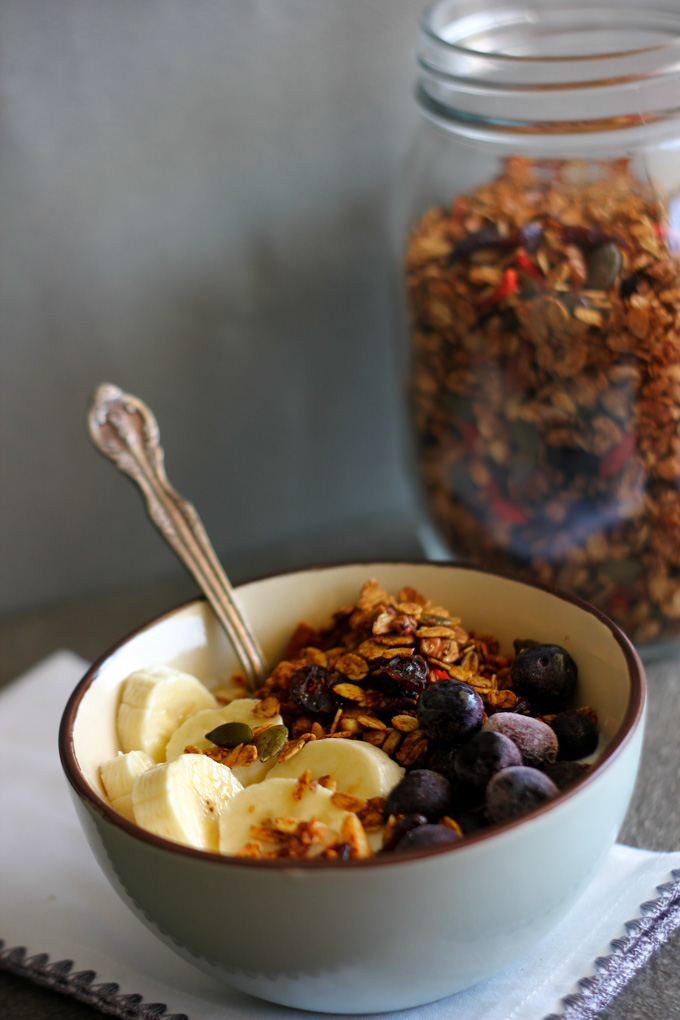 The minutes pass and so do the miles. The sun enters the skies more and more, it's quite clear that the day is coming. Five minutes away from my house, I switch to walking, adjust my breath and give myself a little smile. The sun is out and there are quite a few cars on the roads that were empty just a while ago. Next to my house I stretch and my neighbor from the first floor leaves the building for his work day. He looks at me surprised, and I return a small, almost apologetic smile: "Good morning," I think he answers back but I'm not really sure because of the headphones. When I enter my house, everyone is still asleep. I know these are the last moments of quiet and I enjoy them so much. Again I scatter in the dark to find clothes, and go into the shower. After I finish I wash my running clothes and hang them to dry. When I walk down the hall to the kitchen, It's not so quiet anymore. My time with me is up.
"mom…"

This recipe is one of my favorites, and it is also my "house granola," which means that you will almost always find a jar full of this goodness on my kitchen counter. I like to eat it for breakfast with yogurt and fruit, and it always gives me the feeling that I'm doing something good for my body. The granola recipe is very flexible and forgiving, and you can easily replace all kinds of nuts / dried fruit / seeds in what you like and have available at that moment, as long as you keep the same quantities (more or less). Of course you can also play with the sugar quantities according to your own preference.
It is important to make sure to let the granola cool completely after baking and before adding the dried cranberries and goji berry (the same applies to raisins / dried apricots, dates or any other dry fruit you wish to add), otherwise they will harden and feel like stones in your mouth. and try it with hazelnuts! OK, now the recipe:)
The recipe is based on this recipe by Leah Shomron Finder.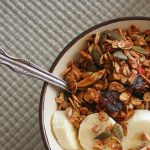 Print Recipe
Homemade Granola
Ingredients:
4

cups

old fashioned oats

,

(400 gr/14 oz)

1/2

cup

raw sunflower seeds

1/2

cup

raw pumpkin seeds

1/2

cup

pecans

,

chopped

1/2

cup

walnuts

,

chopped

1/2

cup

slivered almonds

1/2

cup

goji berries

1/2

cup

unsweetened dried cranberries

1/4

cup

demerara sugar

1/4

cup

coconut or canola oil

,

(or other healthy oil)

1/4

cup

unsweetened natural silan (date honey syrup)

1/4

cup

water

1

teaspoon

of cinnamon

1

pinch

of salt
Instructions:
Preheat the oven to 325°F/160°C.

Combine in a mixing bowl the oats, sunflower and pumpkin seeds, pecans, walnuts and almonds.

Combine in a separated bowl the demerara sugar, coconut or canola oil, silan, water, cinnamon and salt.

Pour the wet ingredients over the dry ingredients and mix well and toss to coat.

Spread the mixture in a thin layer on a baking pan lined with parchment paper and bake for about 45 minutes (depending on your oven). Toss every 15 minutes.

Let the granola cool off completely before adding the goji berries and dried cranberries.

Store in an airtight container (up to 3 weeks, but it wouldn't last that long:))