Jump to Recipe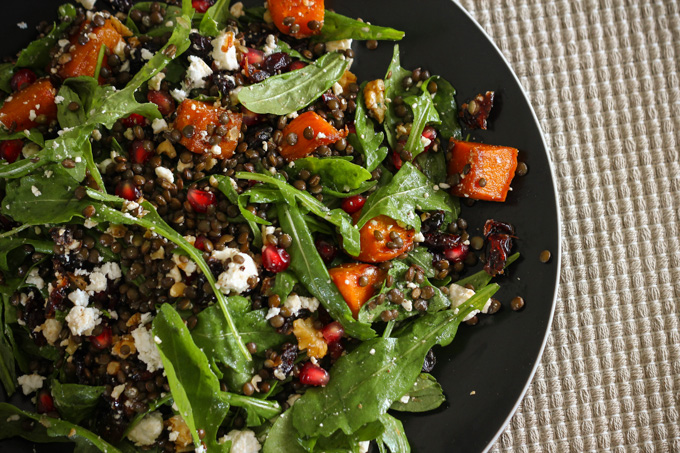 The day started just like any other day.
I got myself ready for work, got the kids ready for school, got my lunch packed for work, got Lior's lunch packed as well, got the kids lunchbox packed for school. I got all my morning routine done and made sure everybody else's got all their morning routine done and head out the door. The way to drop off the kids to school was just as ordinary as any other day, the goodbye kisses, including the bonus kiss, were normal, the drive to work was ordinary, as well as all the emails that waited for me to go through. Everything was perfectly normal. Just like any other day. It wasn't until 11 o'clock when I came to set up a work meeting (completely normal) in my schedule that it struck me – the date. Today is September the 3rd. This date shouldn't mean anything to anyone but me. This is my half birthday. Today I am exactly 39 and a half years old. In six months, I'm gonna be 40.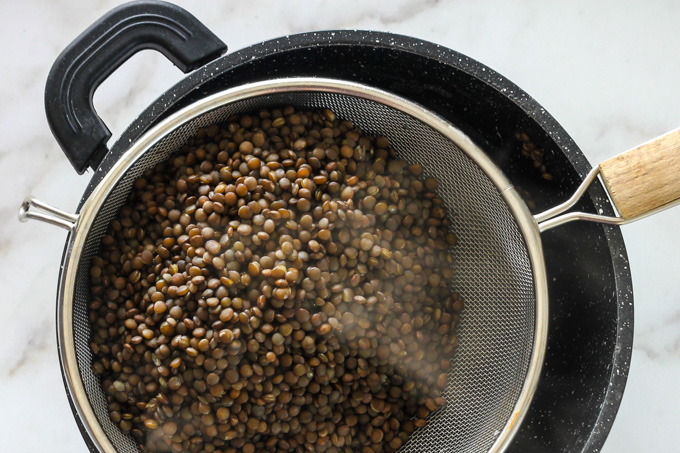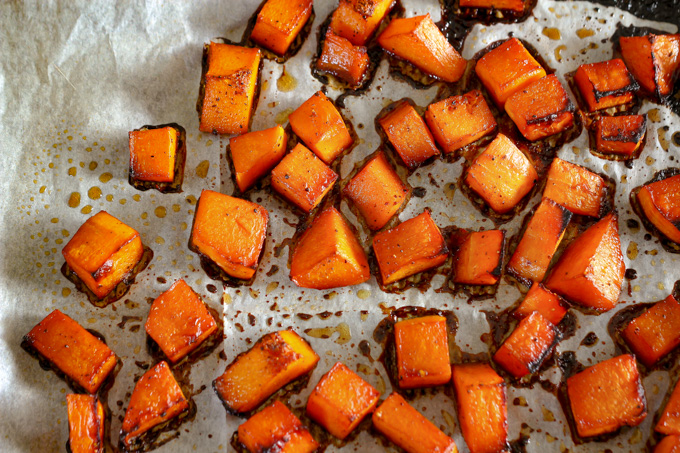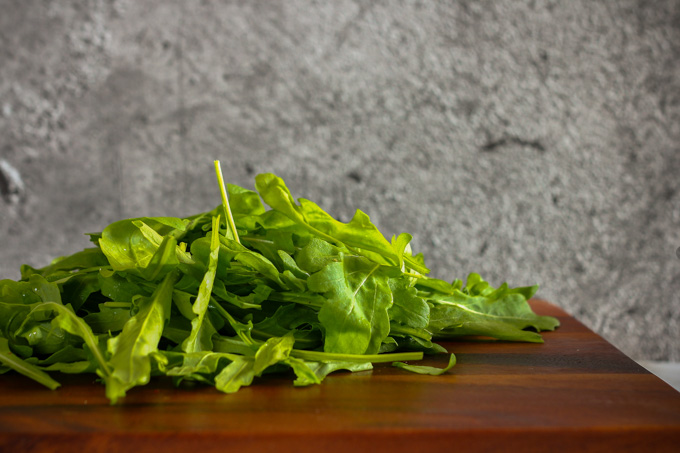 I always loved my half birthday. Kind of an extra birthday. On that day, I didn't love it at all. On that day, my half-birthday reminded me of everything I didn't accomplished in life, and thought I will by now. My office, my computer with all my Excel files, my clothes, even the salad I brought for lunch, everything suddenly seemed so miserable, such a huge compromise compared to what I was supposed to be by now. After all, I was supposed to work at my dream work, do only what I really love to do and make a good living from it. I was supposed to visit Africa, live a year in Italy, fast for a month in a temple in India (three times I visited India, how did I not mark it?) and swim with dolphins in some white sand beach in some exotic country. I was supposed to learn Spanish, and French, and German. I was already supposed to know how to surf, and do a pastry class in Paris and a road trip across Europe. I was supposed to be this complete mother that always smile and builds with her kids dolls from tree branches we'd picked up on a walk in the woods the day before.
I was supposed to be all these things and here I am, exactly six months before I'm 40, still dreaming all those dreams.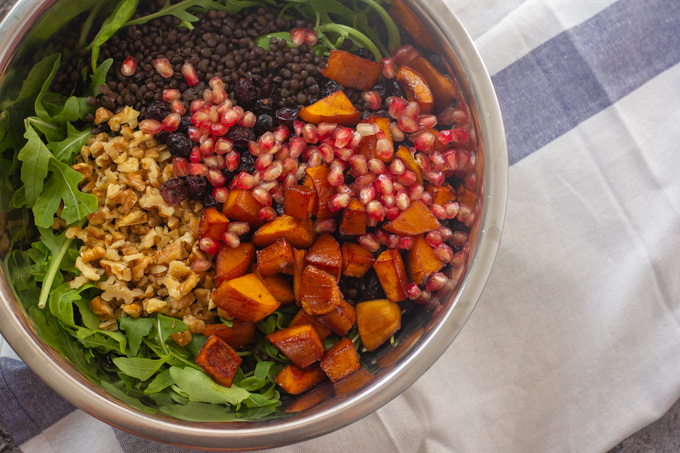 Fast forward to a few days later. Tamar comes to me with her own list. Lior bought her the book "The List for Kids", which encourages kids to make a list of dreams and shout them out. In number one she wrote "adopt a female puppy". In number 2 she wrote "an electric organ". No. 3 "To Visit Romania", No. 4 "Being a Scientist". In number 5 she wrote "Captain Underpants No. 5" (she already has Captain Underpants 1,2,3,4 and 6 in the series …), in number 6 she wrote "musical class". In number 7 she wrote "toys for the dog". In number 8 she wrote "Building a Time Machine". The number 9 was left blank. Probably out of lack of attention, but I found it incredibly symbolic and sweet, and in number 10 she wrote "bunk bed with slide". Just like that, in the simplest way. And there, between her dreams of being a scientist and building a time machine, I found my optimism again. I looked at her list and it seemed to me to be achievable (except perhaps for the time machine, but what do I know). My list is also achievable, and that is even before all the things I have already achieved. Dreams were meant to come true. My dreams too.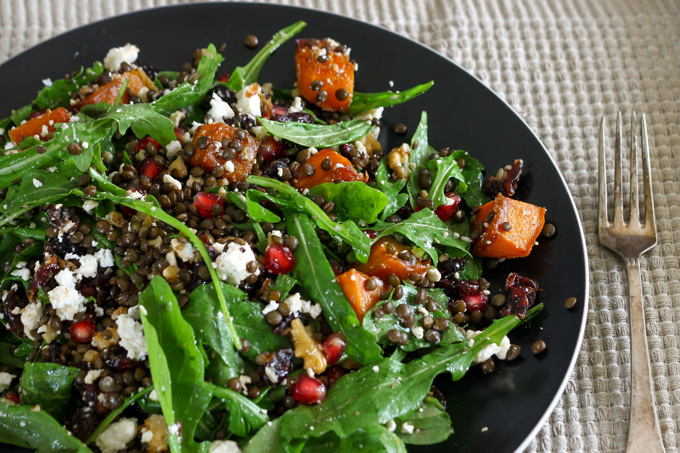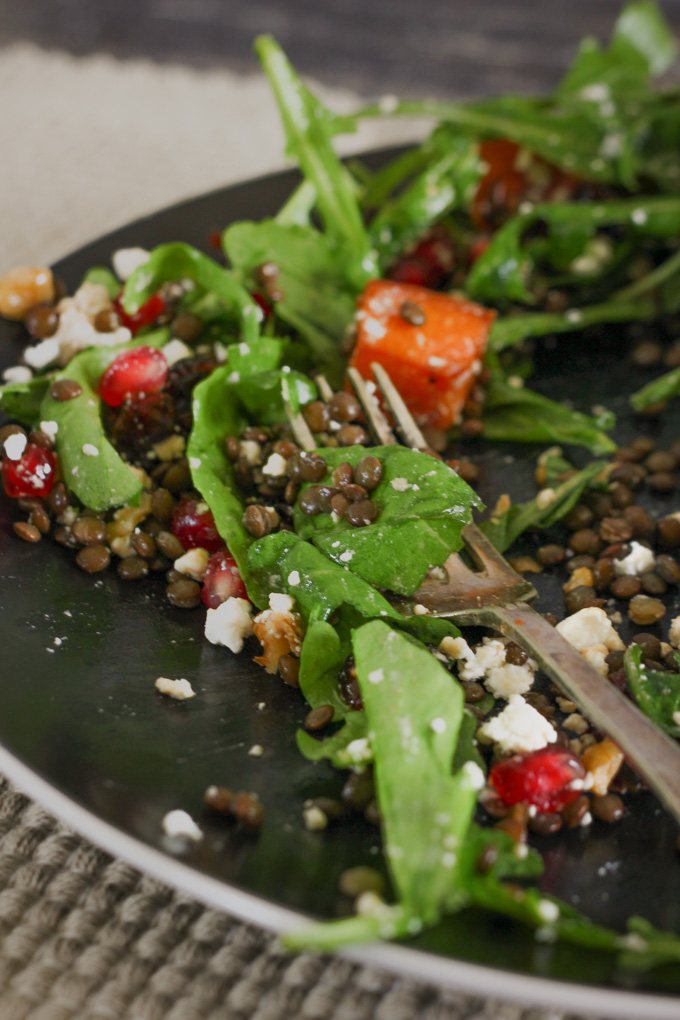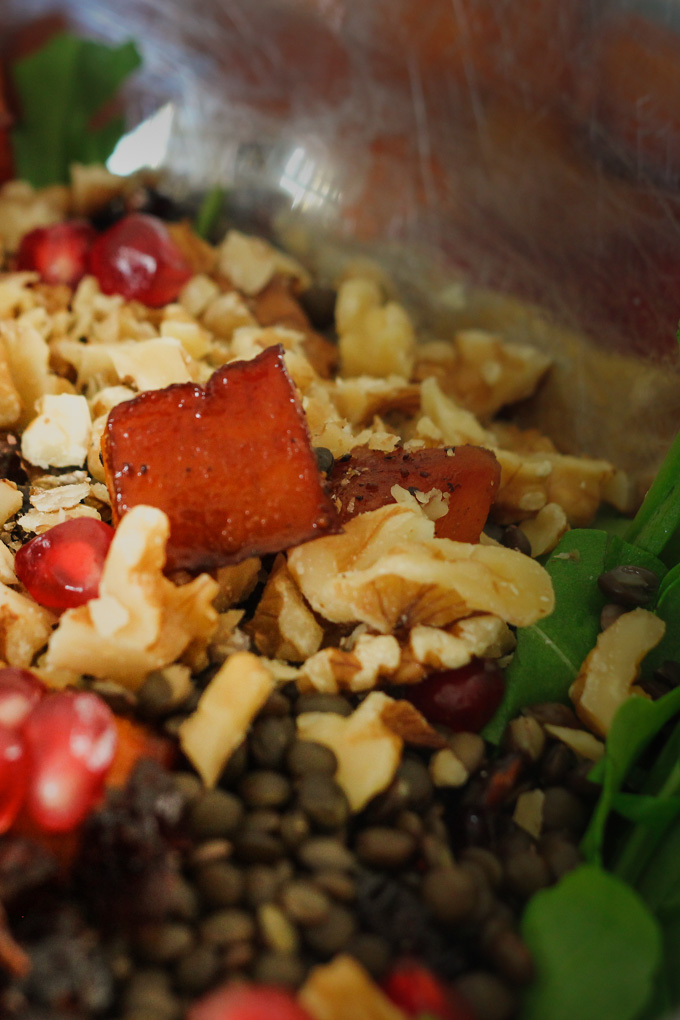 This is the kind of salad you want to have in your repertoire. Tasty, fresh, healthy, keeps fresh for a few days and always receives compliments. It's a good salad to take to work as well as to a dinner party. The base of the salad are the lentils. I use black lentils (beluga), which hold their form well in cooking and are perfect for salads, but you can also use brown or green lentils. Whenever I cook legumes, no matter what type (lentils, chickpeas, beans ..) I always prepare much more than I need and then freeze the extras for future use (bonus advice- measure and divide the legumes into 1 cup bags).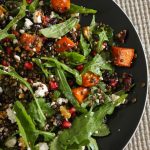 Print Recipe
Lentil Salad with Roasted Pumpkin and Feta Cheese
Ingredients:
3/4

cup

black lentils

,

washed and drained (or- 2 cups of cooked black lentils)

3

cups

pumpkin

,

(sliced in cubes, (350gr/0.75 pounds

1

bunch

of arugula

1/2

cup

walnuts

,

roughly chopped

100 gr/ 3.5 oz

feta cheese

,

crumbled

1

cup

pomegranate seeds

1/2

cup

natural dried cranberries

2

tablespoons

silan

,

)date honey syrup(

2

tablespoon

balsamic vinegar

3

tablespoons

olive oil

1/4

teaspoon

grounded nutmeg

salt & grounded black pepper to taste
Instructions:
Cook the lentils- in a suitable pot, place the lentils with a large amount of water (like pasta), without salt. Bring to a boil and cook for about 15 minutes. Strain and let the lentils cool down.

Roasted pumpkin- preheat the oven to 180°C/350°F. In a small bowl, mix 1 tablespoon of olive oil with silan, grounded nutmeg, salt and pepper. Pour the mixture over the pumpkin cubes and stir to full cover, spread the coated pumpkin cubes on a baking pan lined with parchment paper. Bake in the oven for about 20-25 minutes until the pumpkin is golden and soft.

Assemble the salad- in a large bowl put all the salad ingredients: lentils, roasted pumpkin (if any liquids remain on the oven pan, add them!), chopped walnuts, arugula, crumbled feta cheese, dried cranberries and pomegranate seeds. Keep aside some of the pomegranate seeds and feta for decoration above. Sprinkle above olive oil and balsamic vinegar, salt and pepper to taste and carefully combine. Transfer to a serving bowl and sprinkle above the pomegranate seeds and feta you've kept aside. Bon appetit!

Store any leftovers in the fridge in an airtight container for up to three days.
Notes:
Prefer to soak the lentils for a few hours if possible for enhancing the nutritional values.
You can easily replace the pumpkin with sweet potato or other kind of squash (butternut, acorn..).
For a vegan version- replace the feta cheese with tofu.
If prepared in advance, it's better to make the salad without the arugula, and then add it before serving so the arugula will stay crunchy.