Jump to Recipe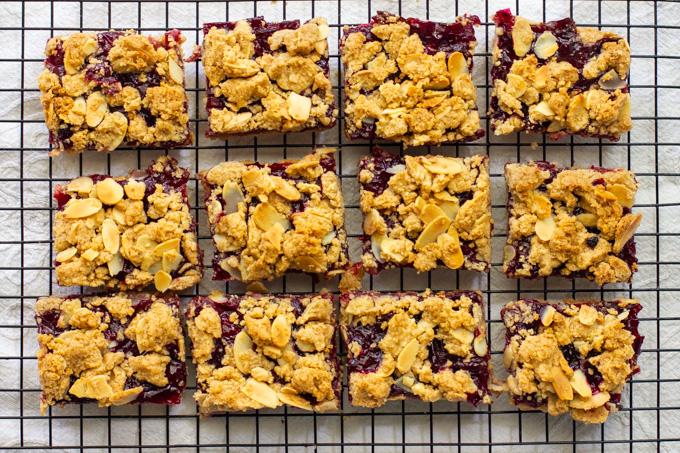 It seems like everybody is outside. Walking around, hiking, going to the beach. As if we're saying: "Don't want to sit at home. Enough, we stayed at home enough." Last week I went to my parents. And the funny car GPS, instead of taking me straight down the main road took me on such a bizarre turn through the country side. And the views are so beautiful, everything is green and blooming, and I suddenly realized how much I missed being outside, and all I wanted was to just stop in every corner, lay out some mat, and let my kids soak up some Vitamin D of early summer.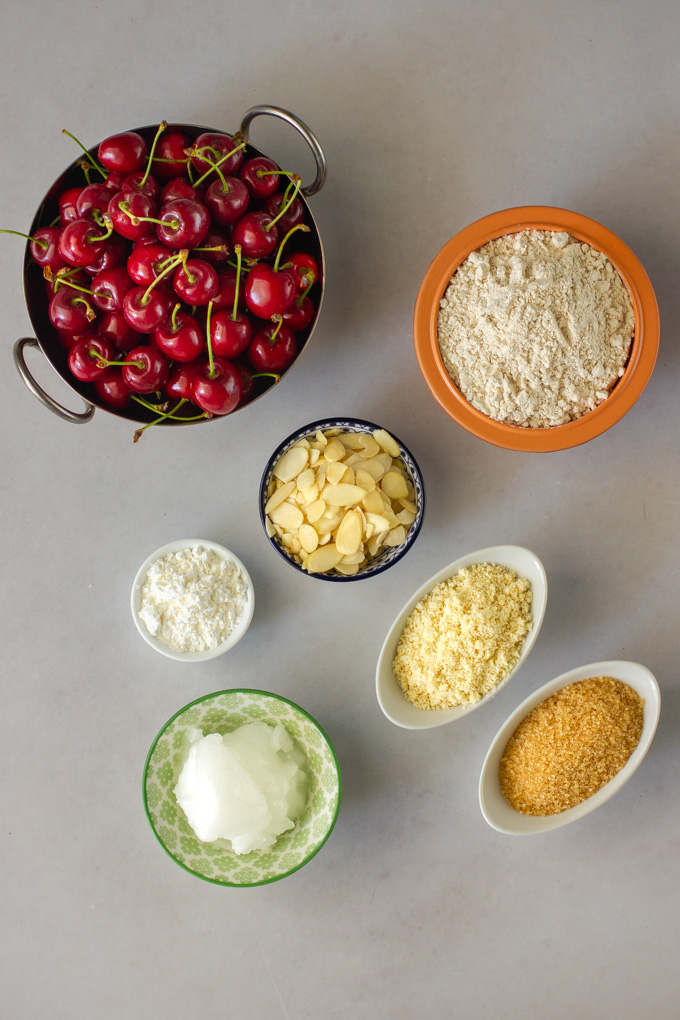 If you ask me, regardless the COVID-19, I'd rather take a deep breath in the fresh air outside rather then visiting the mall any time. And it doesn't matter if it's a day at beach, or a hike in nature or even a picnic in the local park, the main thing is to take advantage of this wonderful weather, which will soon be replaced by harsh heat, and preferably with my much loved family or friends.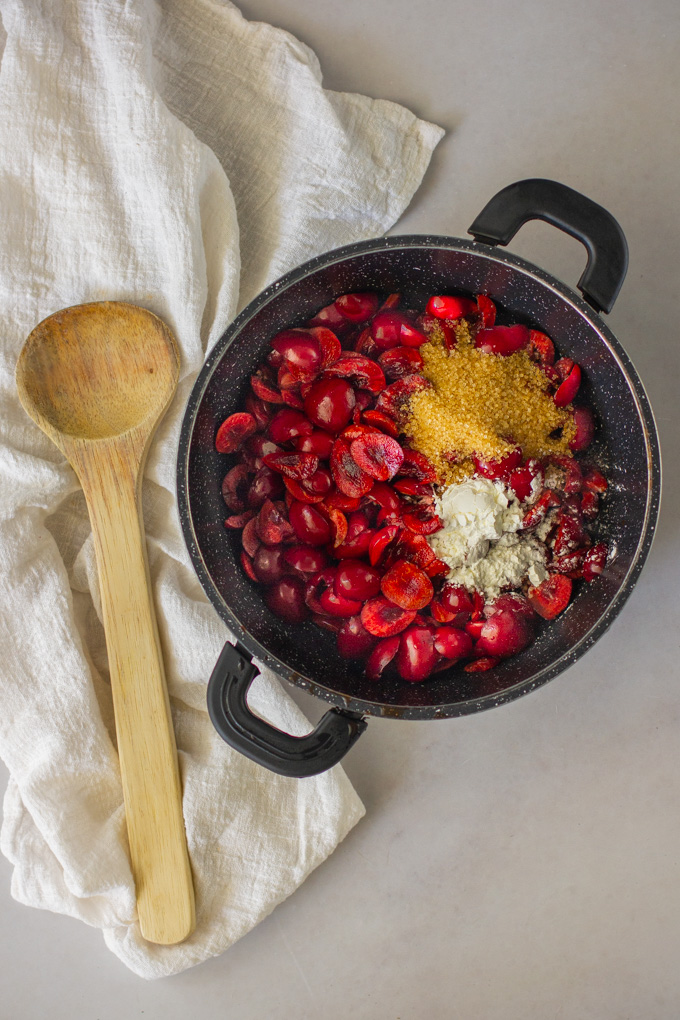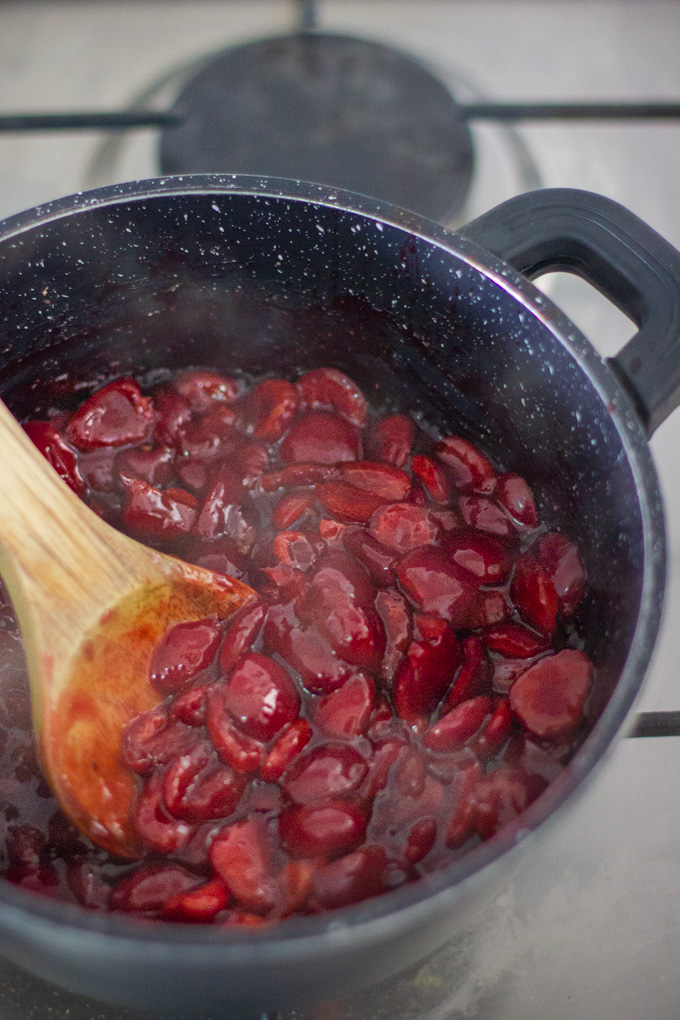 And naturally when you go out (or any time for that matter), then food is an integral part of the event. Of course you can opt for the canned corn option… but I'm always in favor of taking things up a notch, and certainly when it comes to desserts. These delicious (!!) cherries crumb bars can be made at home, and if you manage not to finish them all, then you may pack them in a nice box and take it with you. So go out, breath the air, take a walk or a picnic, eat well, and of course don't forget to clean up after you 🙂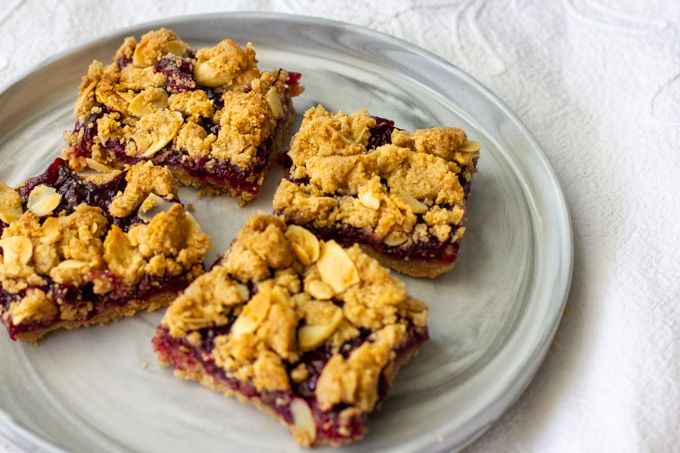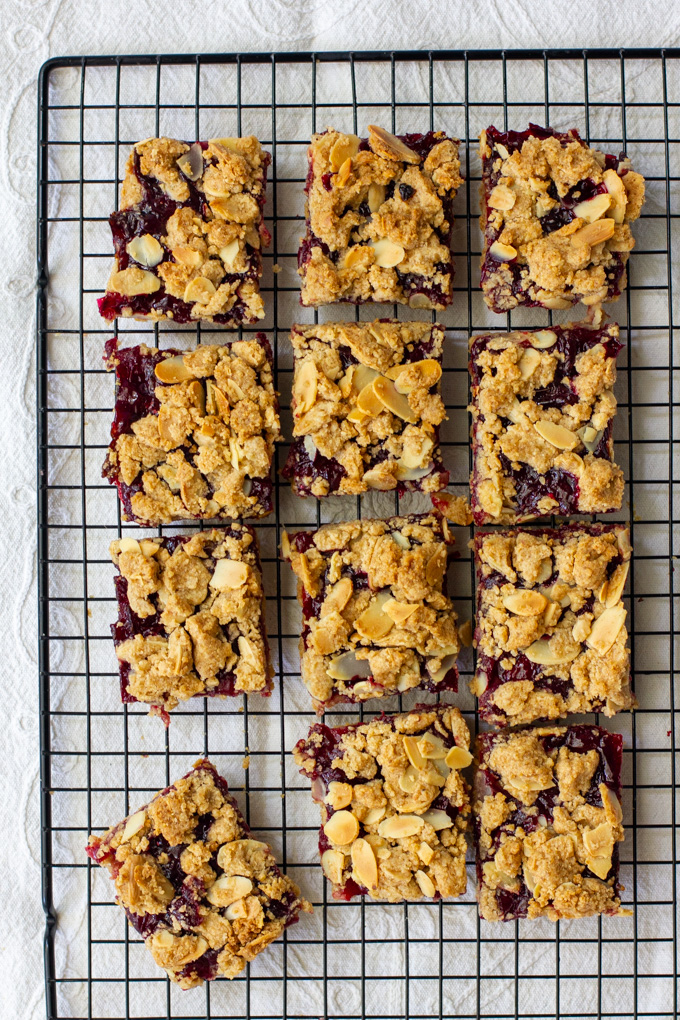 Amazing and vegan cherry crumb bars that you just have to make. The filling is short-cooked cherries that turn into a kind of quick and yummy jam, and the crumbs get an extra crunch with sliced almonds. This is one of the most delicious things ever. The cherries can be replaced with other fruits, depending on the season, such as strawberries or plums.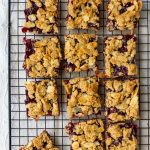 Print Recipe
Vegan Cherry Crumb Bars
Ingredients:
for the dough-
2

cups

spelled flour

1/2

cup

ground almonds

1/2

cup

brown sugar

2/3

cup

coconut oil

1

teaspoon

vanilla extract

1

teaspoon

baking powder

pinch of salt
for the cherry filling-
400-gr/ 14-oz cherries

,

pitted

3

tablespoons

brown sugar

1½

tablespoons

cornstarch

1

tablespoon

fresh lemon juice
Instructions:
Prepare the cherry filling: In a small pot, place the pitted cherries, brown sugar, cornstarch and lemon juice. Bring to a boil and cook on low-medium heat for about 10 minutes, stirring occasionally. If at the end of the cooking it feels that the filling is too liquid add another teaspoon of cornstarch. Let cool.

In a food processor or in a mixing bowl without a food processor, put in spelled flour, ground almonds, brown sugar, baking powder and a pinch of salt and stir slightly. Add vanilla extract and coconut oil. If the coconut oil is completely solid, it can be softened slightly in the microwave. Process until a uniform mixture is obtained.

Preheat the oven to 350°F/180°C and prepare a baking pan lined with baking paper.

Use 3/4 of the dough mixture and using your clean hands, spread it evenly to the baking pan. To the remaining dough mixture, add sliced ​​almonds and process it with clean hands for large crumbs.

Spread the cherry filling on the dough in a single layer. Sprinkle over the crumbs mixture over the entire filling.

Bake between 35-40 minutes. Cool completely (important!) Before cutting it to your desired size crumb bars.

Keep in a sealed box for up to 5 days. On hot days you should keep it in the fridge.