Jump to Recipe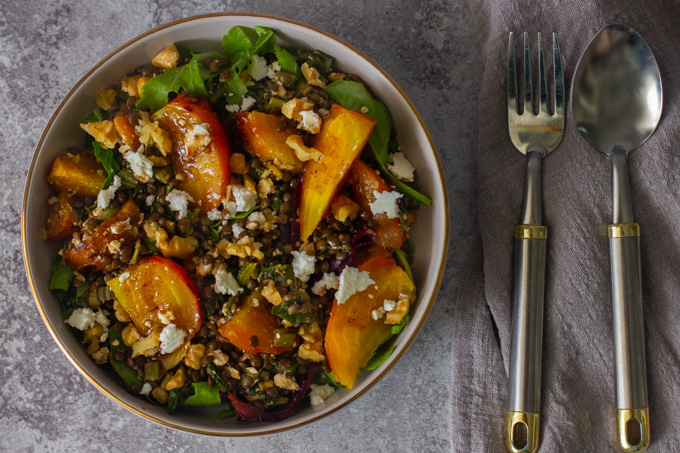 I received two bags of beets this week. The first one had young and small white beets, the second had inside orange beets that were plump and fresh. All the beets had long stems and abundant leaves, all of them covered with soil, and to me that was very moving. Something about seeing soil on your vegetables automatically makes me believe in their taste and instantly there are like a million things I want to do with them.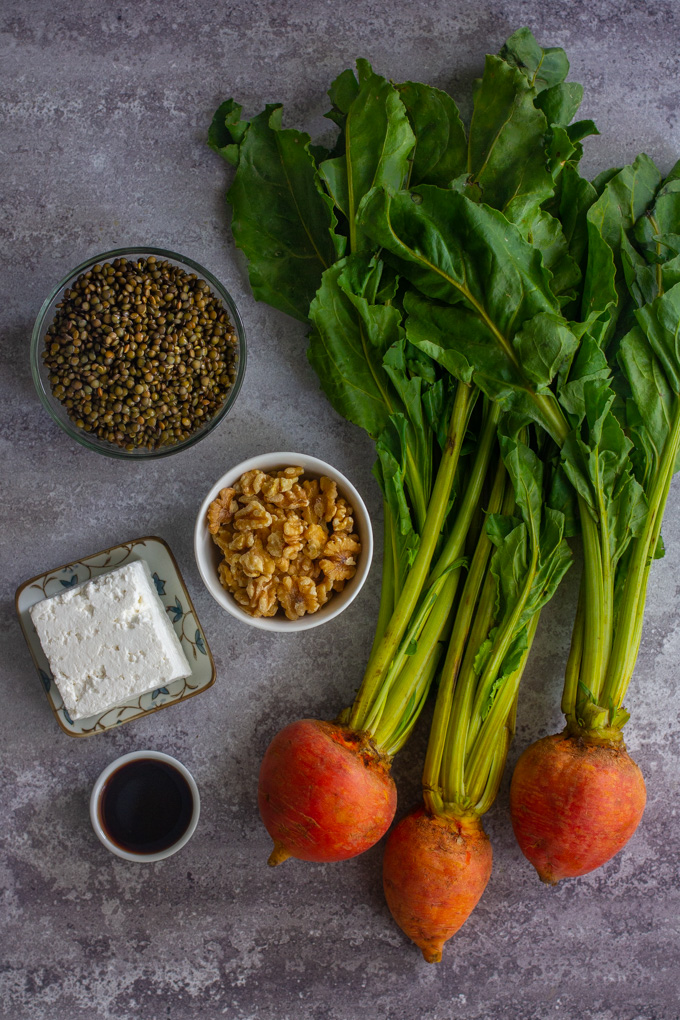 I don't know where you buy your vegetables, but for me it's something that keeps me busy. For example, I can't bring myself to buy cheap (and often not that red) tomatoes at the supermarket, just can't. So I always at the look for good vegetables, and of course that I always find them. I also try to buy vegetables in their season, especially those vegetables that are on the markets for only a short period of time, and I find that it brings me a feeling of festivity to my kitchen and adds tons of interest to the whole cooking process.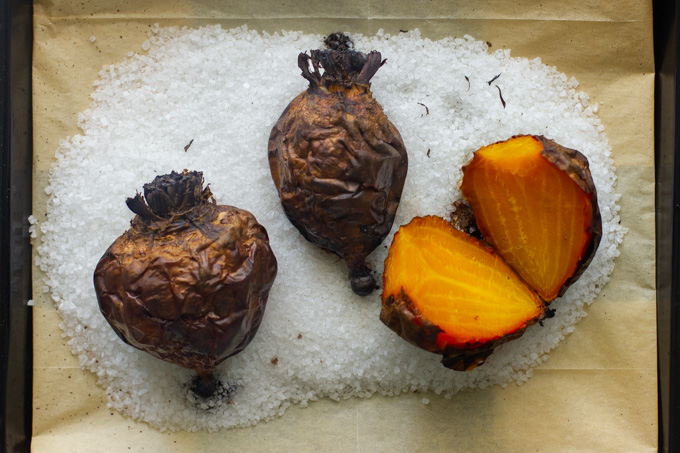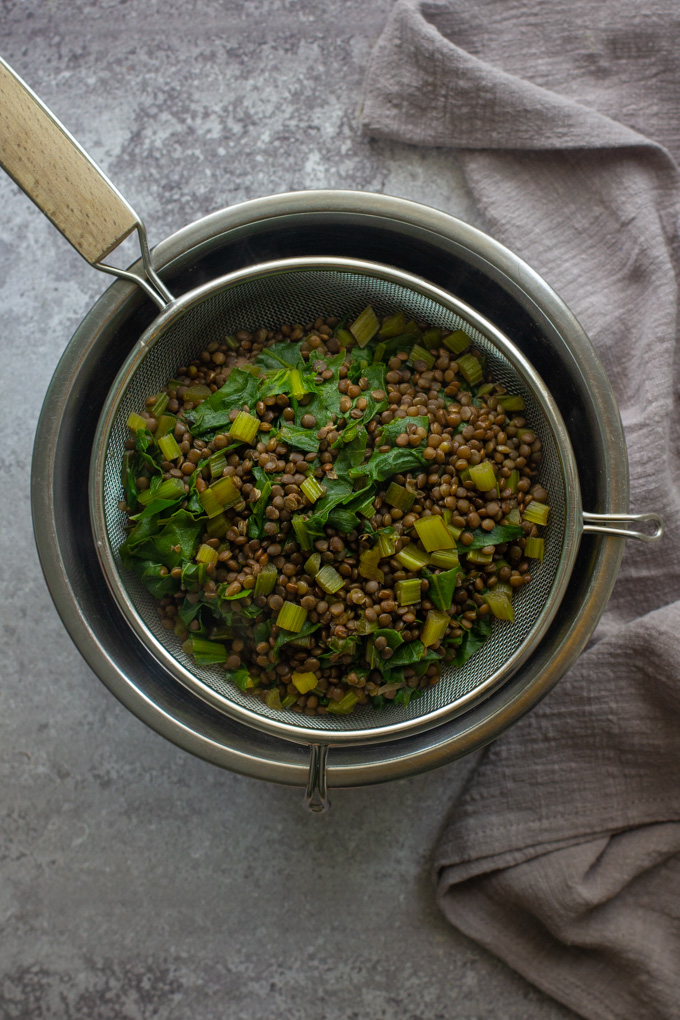 This obsession I have with vegetables, or any other ingredient that comes into my kitchen, isn't just because. It comes from a true belief that when I have love and pride in the food I put on my plate, then not only this food will taste better, it will be more nutritious. Not just from the nutritional values point of view, but in what it does to my soul. And this is without mentioning that when the ingredients are good, so of course dealing with it is much simpler – there is no need for that many spices or any other additions to elevate the taste of the dish, the starting point is already excellent, you just need to allow that vegetable (or any other main ingredient) shine.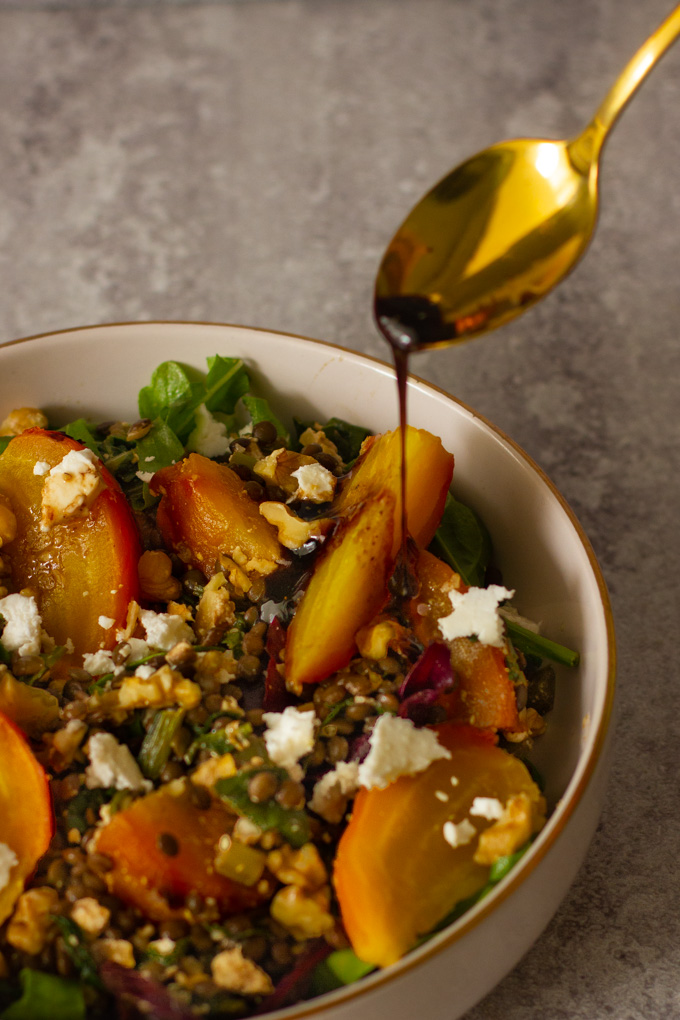 One last confession before the recipe – my "plate pride" is severely compromised by my kids' plates… While I make sure to eat salads of all colors, they prefer the israeli couscous, white bread and all kinds of other beige foods … I personally know lots of kids who eat vegetables, sadly not mine… But I'm not discouraged. I have my methods to make sure they'll get those vitamins like carefully and meticulously adding zucchini and carrots to a tomato sauce (and of course grinding everything so they won't notice it), preparing them delicious shakes and smoothies filled with fresh fruit, and in general pretty much willing to try any relevant trick. Once every other day I complain to my mom about their vegetable eating habits, and she smiles while reminding me that I, too, as a child, was a very poor vegetable consumer and look at me today – getting excited about beets covered in soil…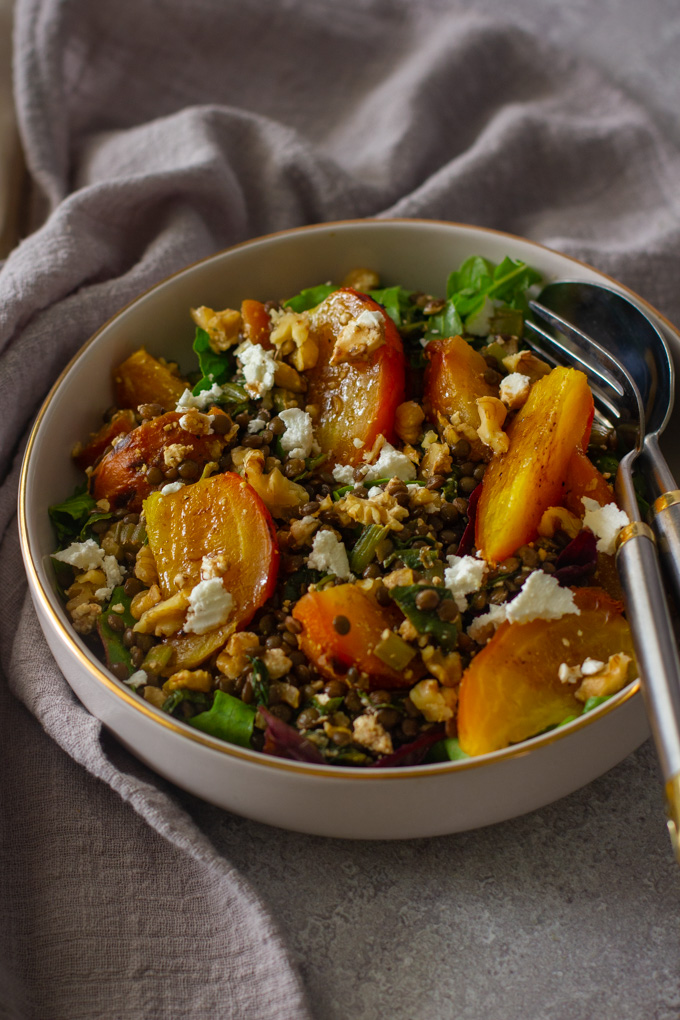 For the beets, that came with soil on them, I had to pair the lentils that for me are like soil. Along with the lentils are fresh roquette leaves, walnuts and feta cheese, seasoned with pomegranate concentrate and balsamic vinegar. The resulting salad is delicious, satisfying, with sweetness and sourness highlighted by both the beets and the pomegranate concentrate. Enjoy😊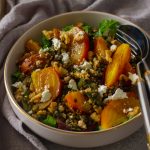 Print Recipe
Lentils and Roasted Beets Salas
Ingredients:
for the roasted beets:
3

medium size beets (I used orange beets but you could use any kind of beets)

1

cup

coarse salt

some

olive oil for oiling the beets
other salad ingredients:
1/2

cup

black lentils

,

washed and drained (I always soak black lentils for at least a couple of hours)

2

cups

beet greens

,

coarsely chopped. please divide into stems and leaves

3/4

cup

walnuts

,

coarsely chopped

1

cup

roquette (you can use more if you'd like)
for the dressing:
3

tablespoons

olive oil

2

tablespoons

pomegranate concentrate

1

tablespoon

balsamic cream vinegar

salt and pepper to taste (at least 1/2 teaspoon each)
Instructions:
Roasting beets – Preheat the oven to  400°F/200°C . Rinse the beets well, chop the leaves if any and keep aside. Line a small trey or other dish suitable for the oven in baking paper and pour on it the coarse salt, which will be the bedding for beets. Grease the beets with a little olive oil, place them on the coarse salt and bake in the oven for one and a half to two hours, depending on the size of the beets. At the end of the roasting the beets will be squishy and soft.

In a small pot, place the black lentils and the beet greens, along with a large amount of water (like pasta). Bring to a boil and cook for 20-25 minutes, depending on the soaking time of the lentils. 5 minutes before cooking is finished, add the beet leaves, stir, and continue cooking. Strain the mixture and cool.

Make the dressing- In a small jar with a lid (or any other utensil) place all the ingredients for the dressing and shake / mix until the dressing is smooth and even.

Assembling the salad – In a large bowl put the mixture of lentils and beets, walnuts, roquette and feta cheese. Keep some of the walnuts and feta aside, for decoration at the end. Peel the beets, they should be peeled easily, and cut them into large pieces – squares or eighths, and add to the other ingredients. Sprinkle most of the dressing over, keep slightly aside, and gently stir until fully covered.

Transfer the salad to a serving bowl. Top it with the walnuts and feta cheese that we kept on the side and sprinkled over the rest of the sauce.
Notes:
Instead of beet greens you can use kale, without the stems, or spinach.

The salad can be kept in the fridge for up to 3 days, and is also fun to eat cold. If preparing in advance, or preparing a large amount, you should of course add the roquette just before serving.