Jump to Recipe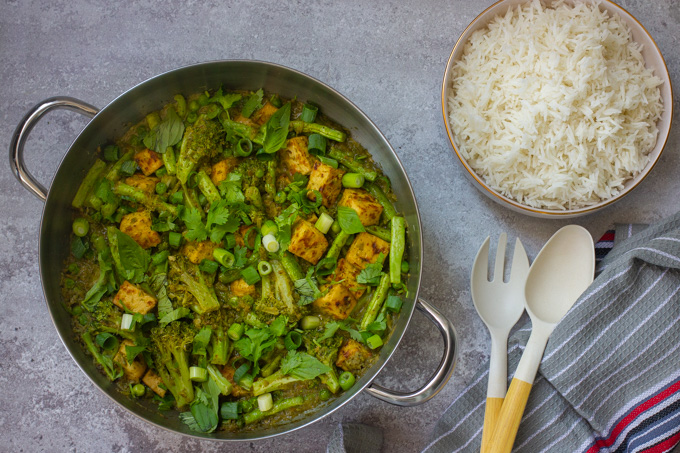 I came to India for the first time almost 20 years ago. It took me less than two hours to decide that it was a huge mistake and to book a plane ticket (!) for the next day to Nepal. Something about the hustle and bustle of Delhi couldn't connect with me at the beginning, It was almost frightening. After a month in Nepal, I came back to India, and this time I fell in love, and stayed. I stayed a little over six months to be exact. I returned to India twice more since then.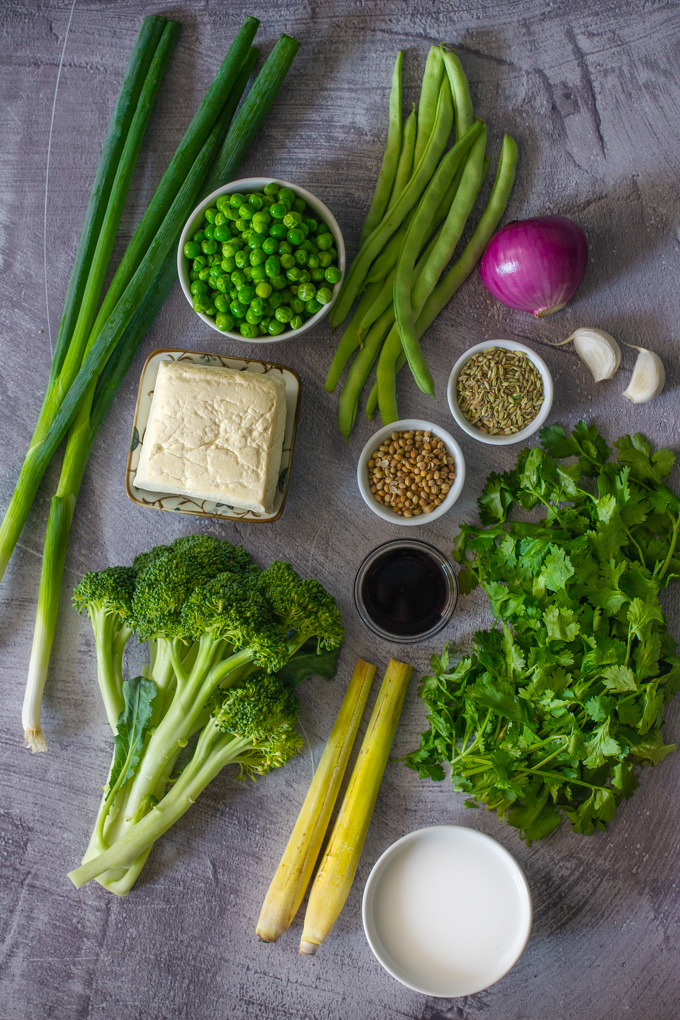 India is like nothing I've known before It is colorful and monotonous, noisy and quiet, green and yellow, India is so huge, so different, and for me, it allowed me to be who I wanted to be. There was no other place (or time) where I was so free and self-centered, and probably never will be.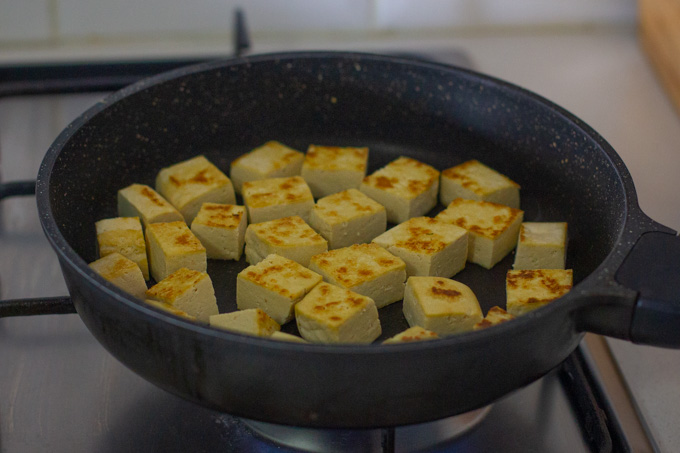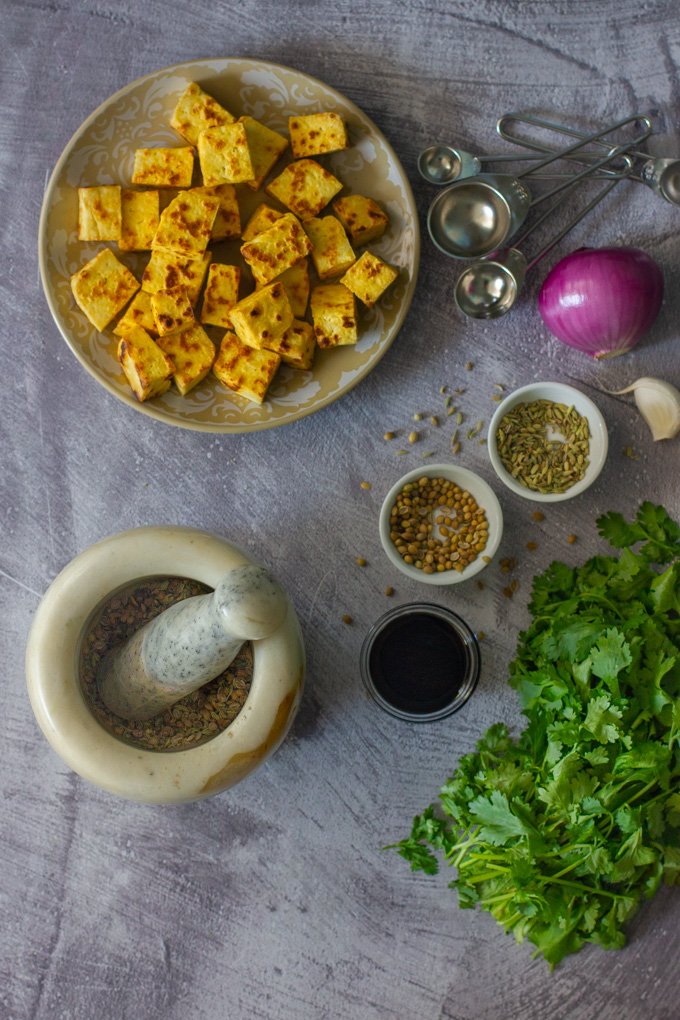 I wish I could tell about all the amazing flavors of the Indian cuisine and how I would watch Indian men and women cook all kinds of things at dahbas along the way, but the truth is that I don't have much of such stories. Maybe because the experience I was in was different, but too many times I just found myself eating some omelette sandwich, and at that time, for me, the Indian cuisine was limited to only a few dishes.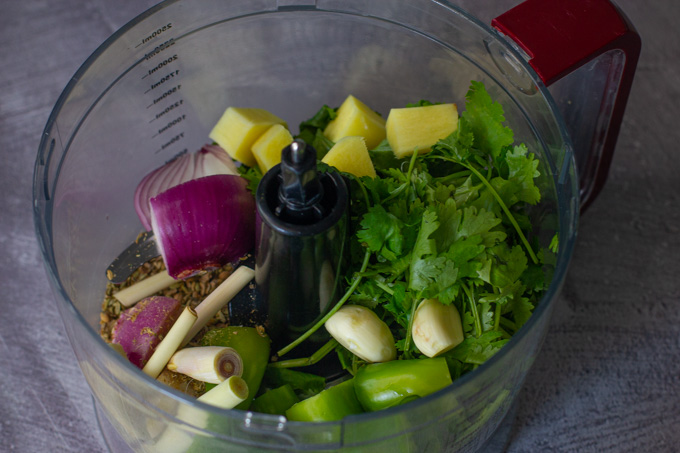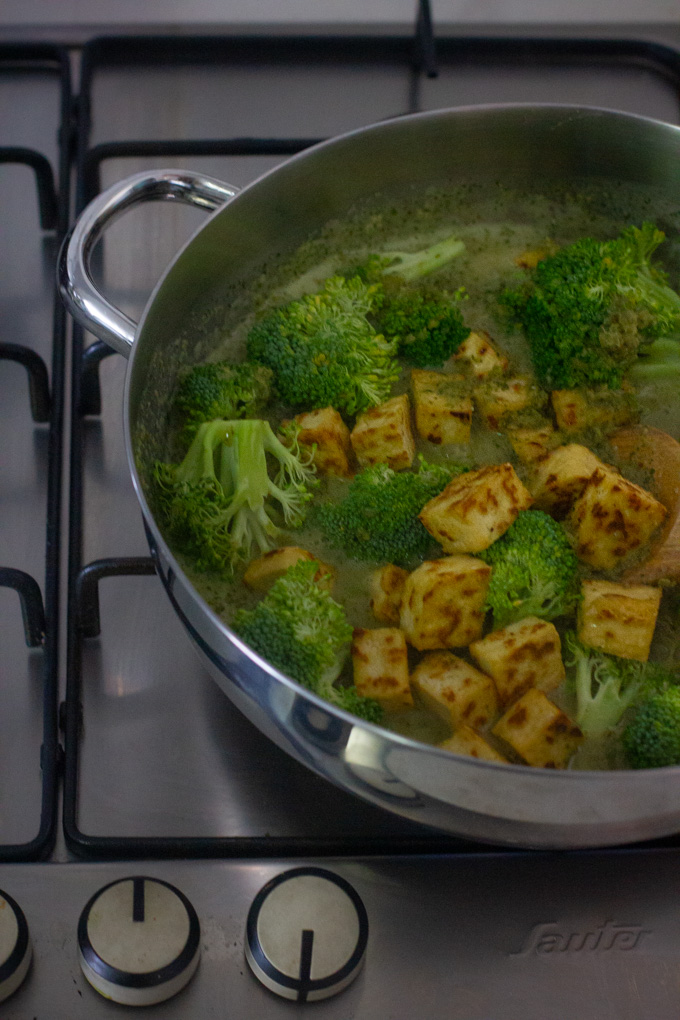 It was only when I came back home that I fell in love with Indian food in particular and asian food in general. It started out from missing that time and place, but of course it continued because of the excellent cuisine. Obviously there are million types of asian cuisines, even only in India, but for me there is a thread that connects between all of them, spices and herbs that appear again and again and characterize these dishes in taste, smell and appearance. And above all, as always, this wonderful thing called food is much more than just a collection of flavors, it can, in a second, awake and ignite experiences, remind us of places and smells, and almost take us to a completely different time and location than we are at.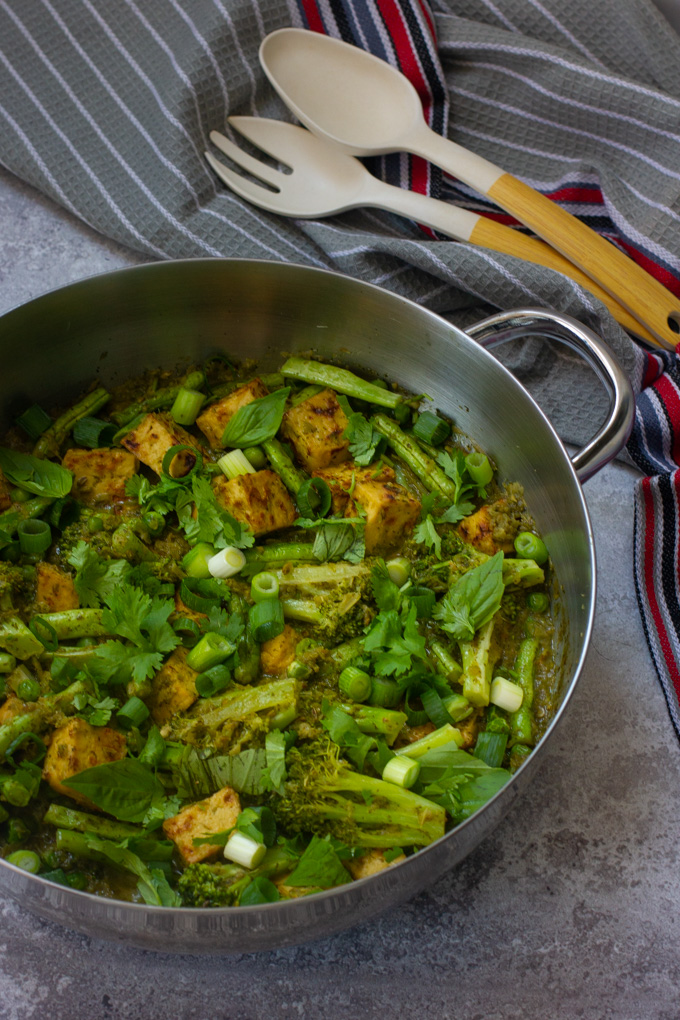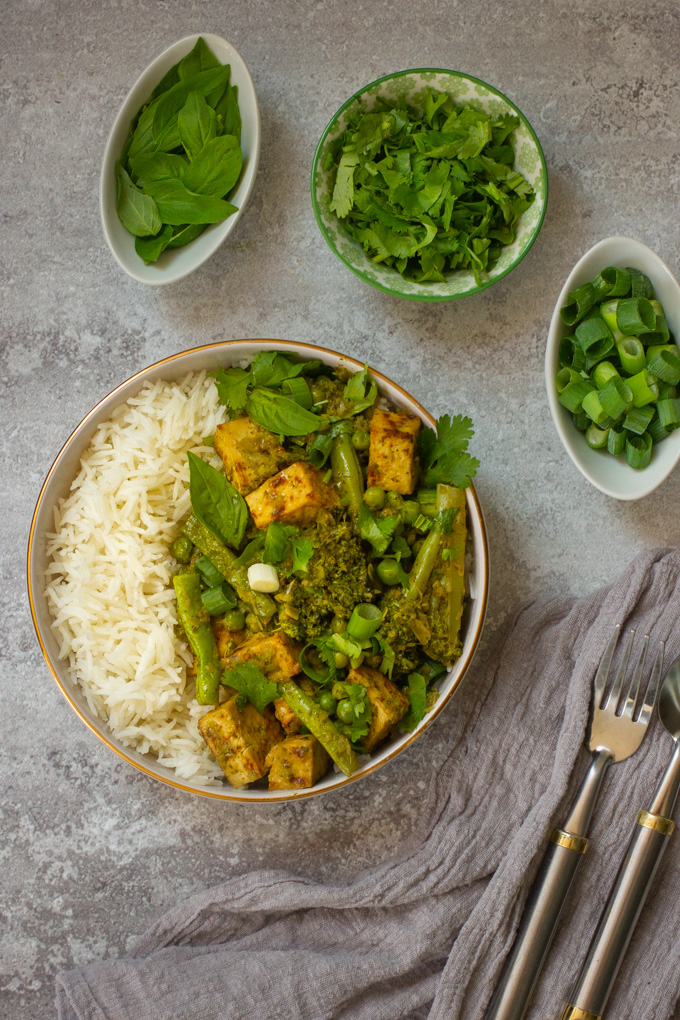 This particular curry is more Thai curry than Indian one, just saying. I built this curry from scratch, and although there are so many store-bought curry pastes, and even pretty good ones, it's fun to sometimes make your own curry and to be able to control exactly the flavors in it, not to mention it's really super easy 🙂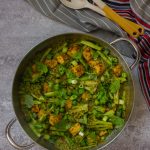 Print Recipe
Green Curry with Charred Tofu, Green Vegetables and Coconut Cream
Ingredients:
for the curry paste-
1

red onion

1

cup

fresh coriander (about a half of a nice bunch)

2

green or red chili peppers (please see notes)

1

tablespoon

cumin seeds

1

tablespoon

coriander seeds

5 cm / 2 inch

piece of ginger

2

stalks

lemongrass

2

cloves

of garlic

2

tablespoons

soy sauce (please use GF if needed)

1

tablespoon

brown sugar
the rest of the ingredients-
300

gr

/ 11 oz firm tofu

400

ml

/ 14 oz coconut cream

300

gr

/ 11 oz broccoli florets

,

cut into medium size florets

150

gr

/ 6 oz green bean

,

cut into bite size

150

gr

/ 6 oz peas (about 1 cup)

,

I used frozen peas

1/2

bunch

coriander

,

chopped

2

stems

green onions

,

chopped

1/2

cup

basil
Instructions:
Tofu – slice the tofu into medium cubes and place them on a clean towel or a few paper towels. place another clean towel (or a few papers towels) on top of the cubed tofu and press it down gently in order to squeeze the liquids out of the tofu. This is probably the most important thing in the preparation of a good charred tofu. Heat a non-stick pan for 3-4 minutes (if you don't have one- add to the pan one tablespoon of vegetable oil), when the pan is really hot gently place the tofu cubes in it. Let the tofu char well for 2-3 minutes on each side, keep aside.

– Before starting to prepare the paste, gently crush the cumin and coriander seeds to release their flavors using a mortar and pestle. If you don't have one (buy!) you can use a spice grinder or even a rolling pin. Cut the lemongrass, remove all the tough and woody outer leaves and chop roughly.

Preparing the curry paste – In a food processor, place all the curry paste ingredients – red onion, coriander, chili pepper, crushed cumin and coriander seeds, ginger, chopped lemongrass, garlic, soy sauce and brown sugar. Feel free to roughly chop the ingredients before placing them in the food processor (see notes). Turn on the processor and grind all the ingredients for a few minutes until you get a uniform curry paste. Make sure to stop the food processor from time to time so you could scrape the sides of the food processor. That's it, you made a curry paste 🙂

In a deep and wide sauté pan, or a large pan, place the curry paste and heat it for 2-3 minutes while stirring. Add coconut cream, mix well and bring to a boil. Continue to cook for another 7 minutes, stirring occasionally.

Add to the pan the broccoli florets and charred tofu, stir and cook for 5-7 minutes on a medium heat. Add the peas and green beans and cook for another 4 minutes. Stir occasionally.

Before serving, sprinkle generously with coriander leaves, basil leaves and chopped green onions. Serve alongside rice. Bon appetit!
Notes:
As mentioned, most of the sauce is observed in the vegetables. If you want extra sauce, you can add 1 cup of water or another cup of coconut cream to the pan when adding the coconut cream.
Chili Pepper – you can use either green or red. The dish is spicy to a medium degree, feel free to add or reduce one chili if you'd like. If you don't like spicy food you can add the chili without the seeds in it and if you really don't like spicy food then don't put any chili in it. 
Food processor – preparing the curry paste in a food processor makes it really easy. Each food processor has a different strength and there's no one who knows your food processor better than you so chop and slice the ingredients before placing them in the food processor as needed. You can use a pole blender, but then the ingredients need to be chopped really well, including crushing the garlic and grating the ginger.
You can use frozen beans.
Don't try to taste the curry paste before you add it to the coconut cream. I mean, you can try, but the paste is of course concentrated on its flavors. It will balance in the dish.