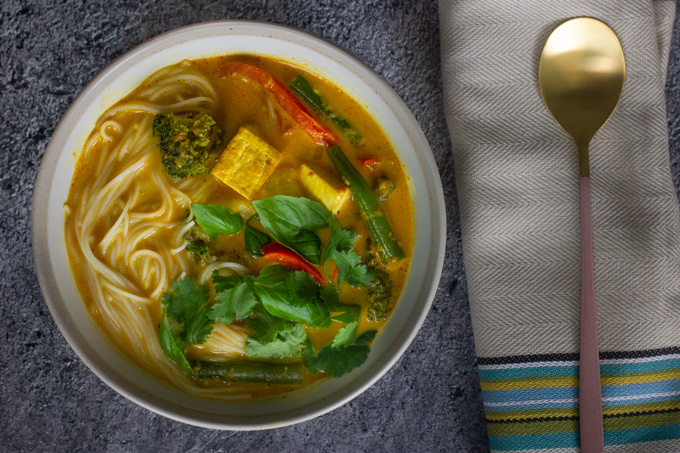 If you have ever heard the local radio traffic reports, you probably already know how important timing is, and what a special honor gets the listeners that report all the traffic jams they notice on their rout in real time.
I can understand why, because I myself am also a timing person.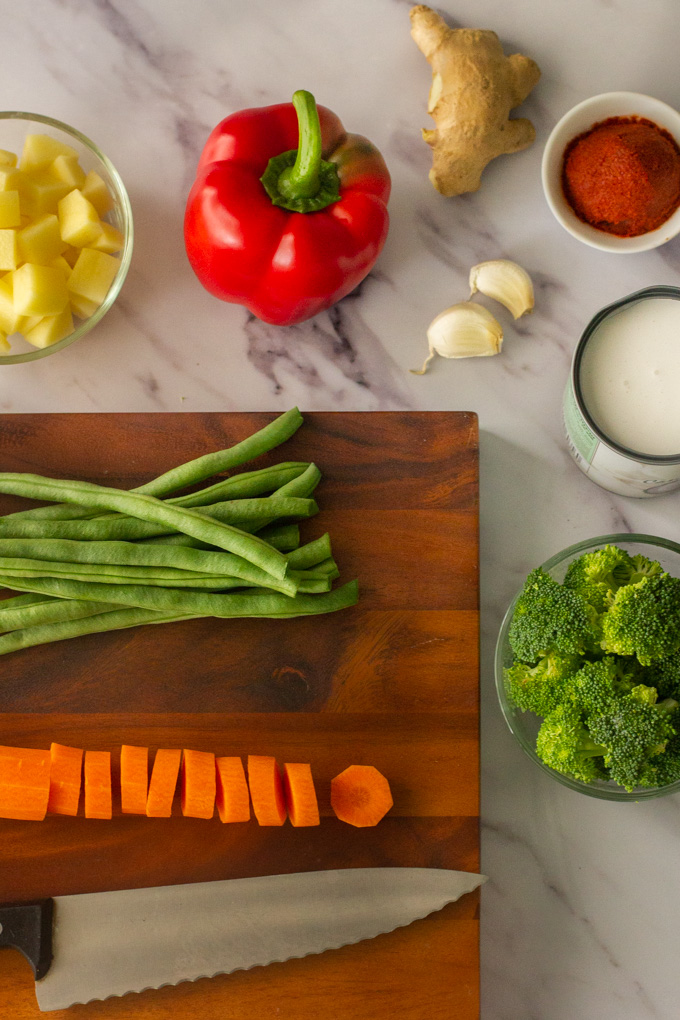 I'm timing everything, break the day into hours, half hours and minutes. I'm timing when to wake up in the morning, when to take a shower and when to tell the kids to take a shower, I'm timing when to leave the house, of course taking in account all the data that's relevant to the purpose of leaving the house, like the specific traffic jams in the city for that hour, what's the parking availability at the destination, and whether or not I have travel partners with me (Tamar gets organized in seconds, Ido needs a few minutes to himself before we leave, and Lior will always changes his shirt at the last minute).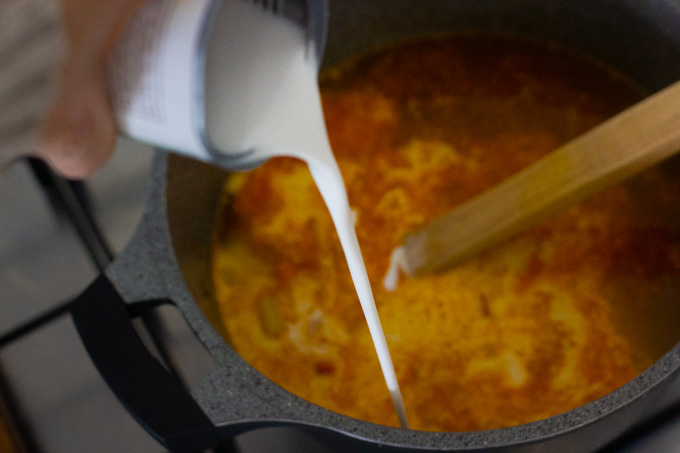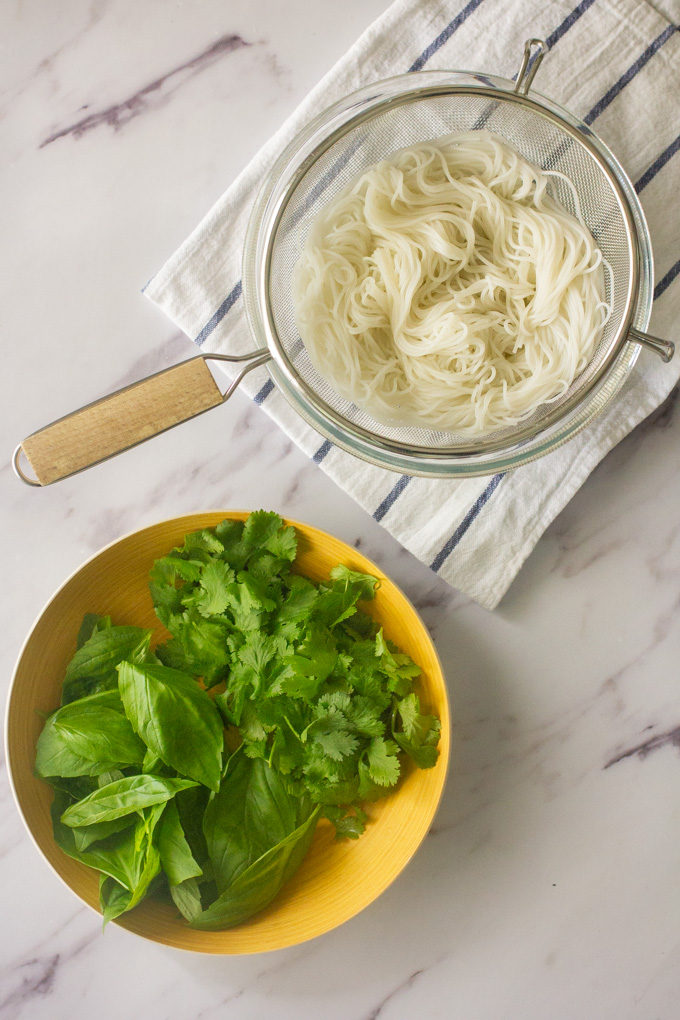 I'm timing when to call a friend so both of us could talk without interruption, I'm timing when to go to bed, I'm timing the exact time I should start cooking the israeli couscous so it will be ready with all the other dishes of the meal. I'm timing and I'm timing… so many times I time, I swear I've stopped counting.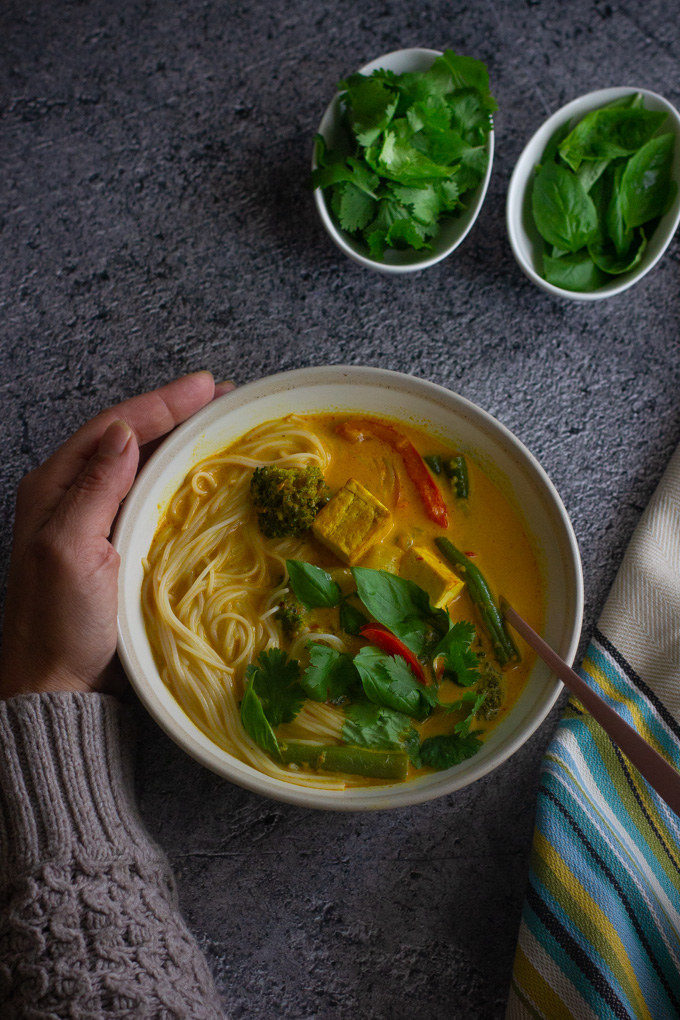 Don't get me wrong, my timings aren't always right or successful … but somehow I'm always busy with them. I think that with all the uncertainties, the desire for control that shatters at least once a day with a big noise on the floor, this coincidence called "raising children", the traffic jams, or in short – life, timing gives me confidence, gives me the feeling (or maybe illusion) that I have control. When my timings are wrong, I know at least I tried, and when my timings are right, I just feel, for a moment, for a very timed second, at ease.

When I make dishes of this type, dishes that have lots of ingredients in relative short time of cooking, I like to have (almost) all the ingredients clean and cut in advance. Not only because that makes me feel cool (hahaha), but also because it let me focus on the cooking process itself and on which ingredient should go in the cooking pot and when.
Vegetable curry soup, with coconut milk and tofu, rice noodles, fresh basil and fresh coriander. A delicious and fun soup, time yourself half an hour and it's ready.
Coconut Vegetable and Tofu Curry Soup

serves 6
Ingredients:
1 medium onion, chopped
1/2 head broccoli, cut into florets (about 7 oz/200 gr)
1 medium carrot, sliced into coins
1 red bell pepper, sliced into thin strips
1 medium potato, cut into small cubes
1½ cups green beans (about 5 oz/ 150 gr), cut into 1½-inch/ 4 cm strips
14 oz/ 400 ml coconut milk
4 cups of water
1 tablespoon red curry paste
2 tablespoons olive oil
2 garlic cloves, crushed
1 tablespoon ginger, grated on a thin grater
1 teaspoon turmeric
1/2 teaspoon salt, 1/4 teaspoon black pepper
for the tofu-
6 oz/ 150 gr firm tofu, cut into large cubes
1 tablespoon olive oil
for serving-
2 oz/ 50 gr rice noodles
1/2 bunch of cilantro, chopped
1/2 bunch of basil
Instructions:
1. Heat 2 tablespoons of olive oil in a large pot on a medium heat. Add chopped onion and curry paste and saute for about 3 minutes, while stirring. Add crushed garlic, grated ginger, turmeric, salt and pepper and stir well. Then add the carrot coins, the red bell pepper strips and the potato cubes, mix well with all the spices and continue to cook while stirring for another 2 minutes.
2. Add the liquids (water and coconut milk), stir and bring to a boil. Lower to medium-low heat and cook for 20 minutes.
3. While the soup is cooking, prepare the tofu: Cut the tofu into large cubes. Heat 1 tablespoon of olive oil in a pan and, when the oil is hot, add the tofu cubes to the frying pan and cook until golden, about 2 minutes on each side.
4. Prepare the rice noodles in a separate bowl, according to the package's instructions. Drain.
5. At the end of the 20 minutes of cooking the soup, add to the pot the broccoli florets, green beans and tofu. Continue to cook for another 5 minutes.
6. Serving: In the soup bowl, put rice noodles and pour over the soup. Serve with a handful of chopped coriander and basil on top. Bon appetite 🙂
7. Keep the soup in an airtight container in the fridge up to 4 days.
Notes:
• The rice noodles can be cooked with the soup itself and not separately. Just keep in mind that if you keep the soup for the next day, the rice noodles will soak up a large portion of the liquids and you'll probably need to add more liquids and adjust the seasoning. This is why I personally prefer to prepare the rice noodles separately and add them when served.
• The basil and the cilantro in the recipe are not garnish, they are an important ingredient in the flavors of the soup. don't skip it.
• Of course, you can add different vegetables to the soup and vary it, just take into account their cooking time and schedule adding them to the soup accordingly.